Yes–its true.  "Bed Intruder" Youtube ~sensation~ Antoine Dodson has gone Hollywood.
Paparazzi cams spotted everyone's fave "homeboy" kickin' it thousands of miles away from his Huntsville, Alabama home.  Pics when you read on…
Sigh.  Antoine hit up Mel's Drive-In on Sunset Blvd. in L.A. last night.  And he brought his actress friend Kali Hawk (from Couples Retreat) along for the foolery.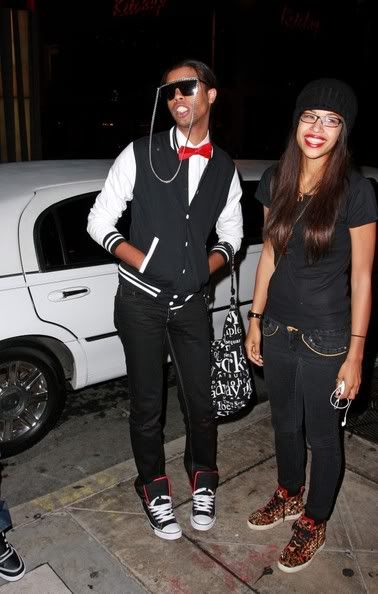 Was Kali trying to dress like him? Is Antoine in Hollywood promiting his new Halloween costume?  Will Hype Williams direct a video for the "Bed Intruder Song"?  Does he press his own hair?  Was the red bowtie supposed to match the red trimmed shoes?  Is that a white hearse or a white limo?
SOURCE: WWW.THEYBF.COM
Also On Hot 96.3: