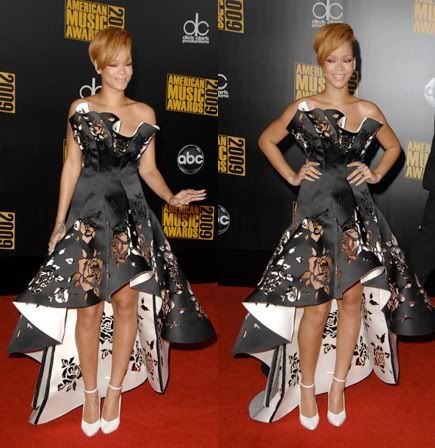 YBF folks hit the Hollywood lights and red carpet at tonight's American Music Awards.  Rihanna rocked a very interesting Marchesa spring 2010 black and white gown with rosette cut outs.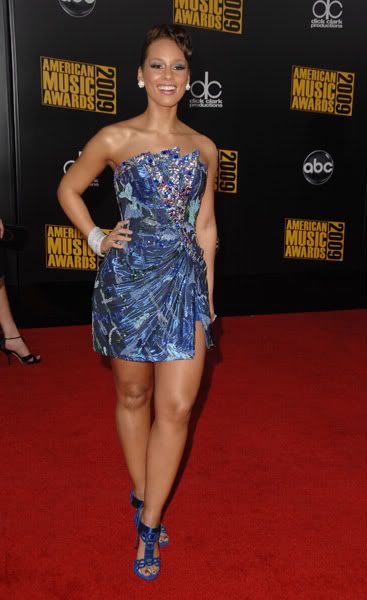 Alicia Keys looked stunning in her mini blue embellished printed mini dress from the Giorgio Armani Spring 2010 line.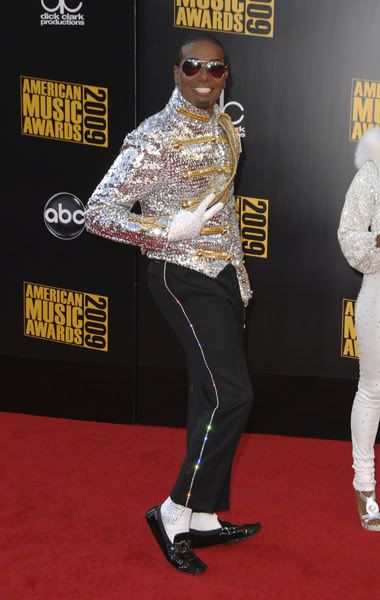 W-T-F Norwood Young?  We ALL miss MJ but this ish is unacceptable.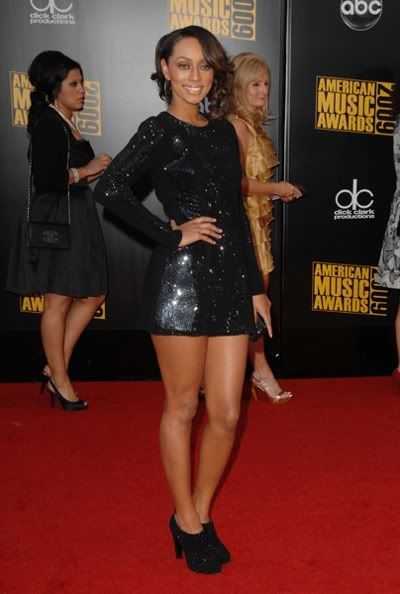 Keri Hilson got glitzy in a black Lousie Goldin dress, Alaia shoes, and a black Swarovski clutch.  Nice.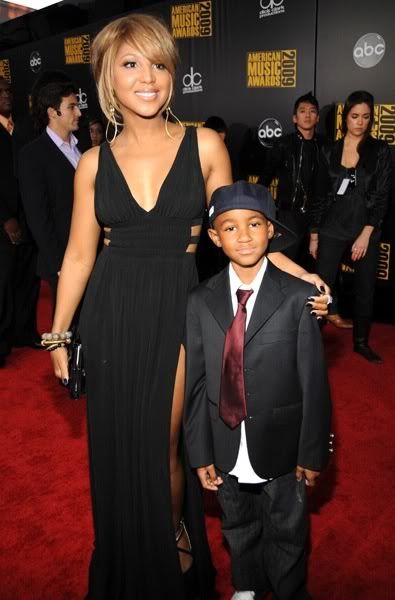 And Toni Braxton brought her cutie son on the red carpet tonight too.
Lots more pics when you read the rest….
Not loving this look for Rih, but it is a fashion risk I can appreciate.
Can't decide if I'm liking her with the super short hair or this hair best.
Cute look for Ms. Keys.
Shaun Robinson kept it simple in a glimmery dress.
The Black Eyed Peas hit the carpet looking like they're from 3008.
Mary J looked fab n the red caret in her slinky gown and nicely styled coif.
Ok Toni…showing some leg.
Loved Paula's dress and jewelry.
Jermaine Jackson and his wife and kids.  Very interesting.
Where's Ne-Yo's girlfriend been these days?
50 hit the carpet in an imprinted suit jacket.
OK Drake Drizzy.  Looking dapper in the all black suit.
And Jenny looked hot in her feathery beaded dress.